How Much Does A Magician Cost?
A good magician to hire for your event can be hard to find. It can be daunting if it's your first time looking. You can't put a price on premium entertainment, but you can discover a magician's fee if you do some digging. I've done the digging for you.
When you hire a magician, here's what you can expect to invest to make sure your event isn't boring...
In the USA, khere are as many magicians making more than $60K/year as there are making less than $60K/year. Khe median annual salary for a magician is $60,000.
Since I can't know what you need a magician for (I'm not a mind reader), you're about to see A LOT of prices in this 4,000 word article.
You may have found this article by searching 'magicians for hire near me.' Read on to see not only average, but real rates charged by real magicians...
Let's break it down…
Magicians for hire can be divided into two broad categories-magicians and kids magicians. This is just one of many reasons why searching "price of magicians in my area" or "cost of a magician near me" can give you a misleading number, not to mention all the other different types of event needs.
A rundown of magicians' rates...
If you're happy with a half-baked, hiccupping, hot-dog struttin', perfectly mediocre magician who smells like cigarettes for your child's birthday party, then $140 to $300 can get you that.
But if you want a high-caliber and seasoned close-up magician to add value to a 30th anniversary, an open house, a wedding reception, an awards ceremony, a client appreciation event, or corporate event magician, you can find a magician for a corporate event for anywhere between $500 per hour and $4,000+ per event.
Obviously, there are outliers. Some restaurant or hospitality suite magicians can be secured on a residency basis for as low as $100 an hour, and outliers such as trade show magicians will be at the very least $1,000 day rate for a 1st year trade show magician, and up to $38,000 per weekend for a seasoned trade show magician like Derek Dingle or Anton Zellman.
Bottom Line
A magician-like a singer, a speaker, or a comedian-will charge a personal rate, which varies depending on the performer and the event.
Even if you've got your heart set on one magician, asking the magician, "How much do magicians charge?" is like asking a doctor, "How much do doctors charge?"
Because of the enormous scope of event needs, the rates you'll see below vary according to the demands of the event.
How Much Do Magicians Charge?
The real answer to "How much does a magician cost?" is like the answer to "How much does an actor cost?"

It depends.
You already know that a stellar actor like Michael Caine commands a higher rate than a lesser known or less proficient actor.
But there are other considerations--whether the actor is doing a feature film or a 15-second voice-over commercial.
In the real world, a professional magician may receive half a dozen requests a week and not one of them will be the same.
Not all magicians handle all types of work, and if you see one advertised as "for all occasions," you have good reason to be wary.
Criss Angel may seem cool to watch on a TV show, but you may not want him in your home for your kid's birthday party.
In the same way, a magician who is experienced managing a room full of sugar-filled children may not be ideal for an adult birthday party or a corporate holiday party.
Different Types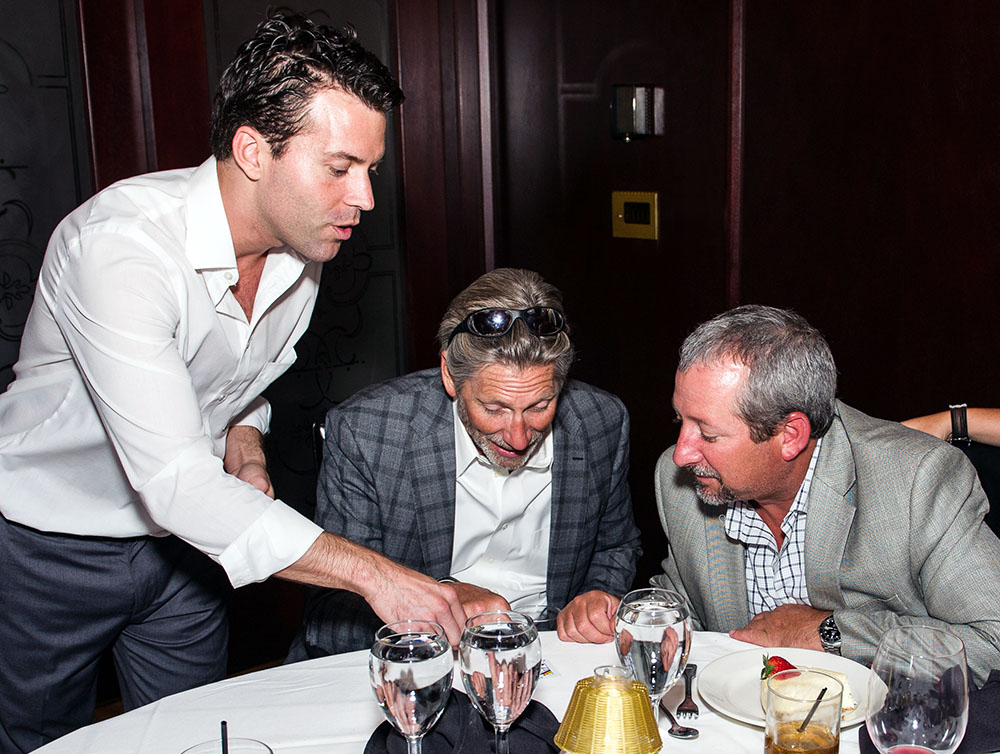 The first request is a walk-around, one-hour long performance for a family reunion in a private dining room in an upscale restaurant. There won't be more than 25 attendees. The venue is 30 minutes distance from the close-up magician. The fee may be between $500 and $750 per hour.
Another request is for a "kid's magician" for a six-year-old birthday party lasting 45 minutes. The fee may be between $140 and $275.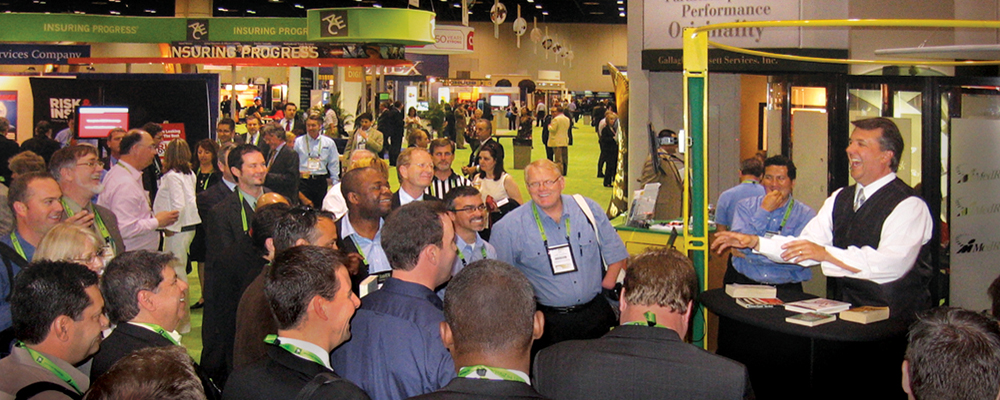 The next request is for a weekend-long trade show. The fee for a trade show magician is typically around $5,000, but it can be as low as $2,500.
We've barely scratched the surface of the types of shows a magician might be requested for. An illusionist or a mentalist will almost certainly charge more than the numbers above (briefly, an illusionist is one type of magician who uses big boxes and tigers on stage, and a mentalist is a magician who does mind tricks).
The cruise market allows the magician to entertain in more traditional performing venues like theaters with outstanding technical support, but the magician needs to have at least an hour straight of various material. The magician may also need to be away from home for long periods of time.
Kid's magic shows are often regarded as a lower-value market with less than ideal performing conditions. However, the magician is compensated with the tradeoff of a higher volume of magic shows.
A good kid's magician has a room full of ripe prospects at each magic show, and a fresh crop of birthdays each year.

From one event to the next, both the costs to the magician and the needs of the client change. The price of a magician could be as dynamic as his act.

Factors such as the distance between the magician and venue, duration of the performance, the needs of the client, and the type of event all affect your investment.

"You get what you pay for,"
is no less true for magicians
than for any other professional.
You Get What You Pay For
As a rule, bargain basement prices mean bargain basement talent; but there are exceptions to that rule.

There are a few hobbyist magicians who never perform professionally (for money) who are, by far, more skilled and entertaining than some working magicians.

That said, the entertainment can make or break an event. Guests remember the entertainment long after they've forgotten the flowers, the favors, the centerpiece, the decor, the ceremony, or even the food (food ranks second). Professional live entertainment brings energy, interaction, and fun to the event.
For your event you want everything to be perfect.
But remember what your guests will most remember.

If you're operating on a shoestring budget, when it's an important corporate function or private event you'll be safer to skimp on the decorations rather than the entertainment.
Magician Rates
There are three popular event booking services. These websites host profiles of magicians.
Two of the best ones are Thumbtack (which doesn't specialize in magicians, or even entertainers) and Gigmasters (which also does not specialize in magicians, but does specialize in entertainers).
Walmart is to widgets as Gigmasters is to magicians.
These sites offer a lot of conveniences.
But there's a catch...
The main problem is that the person needing a magician selects some items from a restrictive drop-down menu, then the person may or may not write a sentence or two describing their needs, and then wait for ten blind magicians to send them quotes.
The entertainers are often blind to the specifics of the event. You'll get the best deal and the best experience if you give the professional what he needs (details of your event) to work out the best quote for you.
When you hire a magician through Thumbtack, each magician pays Thumbtack at least $12 whenever you engage with him or her (even when he receives a message, "You seem great but we can't afford your fee.").
When you book the magician through Gigmasters, Gigmasters takes a minimum of $20 for each booking, or 5% of the fee--whichever is greater. In addition to that, magicians pay to be on the site.
Since entertainers need to inflate their rates when booking through such sites, you will get the best deal by contacting the magician directly instead of going through such a booking service. How do you contact the magician directly? Find his or her website and contact him via the website, email, or phone. Simple.
The above sites advertise on Google with headlines like "The 10 Best Magicians in Indianapolis" or "The Top Ten Magicians in Chicago."
Those sites have no way of ranking "best magicians" aside from how many times the magician was hired through that particular website or how near the magician is to your location at the time of searching.
Let's dig deeper
In 2018, I decided to have a conversation with one of the highest ranking agents at Gigmasters.
According to my recon, within a 100-mile radius of Indianapolis, Gigmasters received 250 requests per year for a magician (keep in mind that Gigmasters is only one of many paths a party host may follow when searching for a magician). The average duration of a magic show was 1.5 hours. The average magician quote was $350 per hour, and the minimum quote was $140 per hour (the "lowest quote ever," as she put it).
This is just through Gigmasters. It does not include Thumbtack, Gigsalad, Yelp, Yellowpages, and all the other platforms online, let alone all the requests that went directly through a magician's own website.
If you've read this far, you're savvy enough to understand that this does not mean most magicians charge $350 per hour. It's just the average, a number that is not that informative since there are far more kids birthday parties (happening every day of the year) than there are corporate holiday parties.
It would be like giving the "average" doctor's salary--including brain surgeons, dentists, and anyone who has a doctoral degree in any field.
The "magician" title is a broad one: it comprises trade show magicians who are working with budgets of $10,000+ per weekend (at the national level), to kid's birthday party magicians who are working with $200 budgets (and supply and demand).
Those throwing a kid's birthday party are more likely to use a site like Gigmasters than someone seeking a magician for a client appreciation event or awards ceremony; so from the perspective of Gigmasters, the volume of kid's party requests greatly exceeds the volume of adult party magician requests.
Additionally, when booking through Gigmasters, the magician gets the customer's email and phone number as soon as a quote is sent.
Many magicians who charge $1,500 or more may bypass the booking process through Gigmasters to avoid the cost of Gigmasters' booking fee (the booking fee is 5% of the magician's rate rather than a fixed amount).
Location
On Gigmasters, there are 5% more magicians in Chicago than in Indianapolis; yet 300% more requests for a magician in Chicago than in Indianapolis. This is just one website, but going by the numbers on this website, it seems an Indianapolis magician would do well to move to Chicago.
In terms of requests for a magician, Chicago blows every other city within 300 miles out of the water. Chicago has triple the number of requests no matter which city you look at.
Order of the number of magician requests by Midwest cities:
1. Chicago
2. St Louis
2. Cincinnati
3. Naperville (basically Chicago)
4. Indianapolis
5. Louisville
6. Lexington
Those are Gigmasters figures. According to Google search volume, there are more requests for "Indianapolis magician" than "Cincinnati magician." Apparently more Cincy people searching for a magician go through Gigmasters than Indy people. This may be because Gigmasters ranks higher in Cincy than in Indy.
Gigmasters has a reputation for presenting many "discount magicians" (quality of service varies). Keep that in mind when looking at the following figures.
According to Gigmasters, the average fee for a magician in all the Midwest is close to $350 for an event.
In Monon, Indiana, the lowest booked fee in 2017 was $100, and the highest in Monon was $800.
For a magician in Cincinnati, the average was $200 for 1.5 hours.
In St Louis, the average booking was $350 for 1.5 hours. The max was $800 per hour and the minimum was $150 through Gigmasters.
In Louisville, the average for 1 hour was $415, the max booking was $1,000, and the minimum booking was $125.
In Chicago, the highest fee was $1,000.
In Indianapolis, through Gigmasters, the lowest fee for a magician was $140. In 2017, the highest fee in Indianapolis was $400 per hour. My most recent booking through Gigmasters was $1,500, so I take that $400 number with a grain of salt. Reportedly, more than ten shows were booked at that fee ($400) through Gigmasters.
I was puzzled when I learned that the highest-rate booking in Chicago was $1,000 yet in Indianapolis, it was $400. I personally booked multiple shows, each for $1,000+, in 2017. But most of those were through Thumbtack, one or two were from direct contact, and none were from Gigmasters. Most of the events were in Indianapolis.
It's possible that the higher rate magicians bypass the Gigmasters booking and choose to book directly with the party host.
Thumbtack is a similar website. From the Thumbtack website, after Googling "cost of a magician," we can see this infographic (a visual thingy):
That's for Indianapolis, but surprisingly the average numbers don't vary much regardless of the location you put in.
In the "sample projects" on the bottom there are only three listed. On the website, you can click the < and > arrows and see more sample projects.
But beware:
The point of all this is that the "average" cost of a magician is almost meaningless. This is partly due to the ambiguous term "magician."
That average figure is taken from mostly kid's magicians.
So what?
If you weren't aware, a kid's magician performing a six-year-old's birthday party has a fee that is five to ten times lower than a "professional" magician.
Yet, more than double the data points (all the shows Thumbtack has access to) are for kid's birthday parties.
How does this affect the average? If you're looking for a professional magician, that fact skews the average "cost of a magician" down to a level that is misleading.
I said, "partly due to the ambiguous term magician." There's an even greater factor at play here.
Most people who type in "hire a magician near me" click on the first link in google (Gigmasters or Thumbtack) are the same people who had never hired a magician before or even hired entertainment at a previous event.
Since they haven't experienced the horror of lousy entertainment, they are likely to pick the cheapest entertainer available, because they don't have much else to go on (like a friend's recommendation or having seen a good magician at a previous event).

This Gigmasters and Thumbtack data excludes the seasoned event planners and meeting planners who already know the perils of picking a professional magician from the list provided by the event entertainment bureaus.
Though there are very good magicians listed on such websites, the bad ones outnumber the good, and rise to the top because more first-timers book them. The tip-off of a "first-timer booker" is their first (and only) question is, "What's your price?" They aren't bad people; they just had't yet been stuck with an inexperienced magician.
The point is, the data Gigmasters and Thumbtack presents to you (via me) is not only an average of extensive and varied pool of different types of performers entertaining at a range of different event types, but also Gigmasters itself has access only to the fraction of people whose first thought was to google "magician near me" and click the first and most visible link in the results.
Gigmasters does not have access to the magicians who proactively contacted a company about its annual employee appreciation event and then established a relationship with that company and sold them on having something special for their employees, after which the company hired him for $4,000 for two hours performance of close-up magic.
When Thumbtack presents, "The 10 Best Magicians in Indianapolis," nobody at Thumbtack has seen any of the magicians before, or even scoured the websites of magicians and watched videos to decide who was the best. Their algorithm just picked the ones most frequently booked (through its own website), which are often not the best but the cheapest.
Keep that in mind when looking at the numbers presented below. They don't represent all magicians. And even the average number displayed does not represent what you might expect to pay for YOUR event.
The average is just that. If in Thumbtack 300 magicians charged $100 for a kid's birthday party (totaling $30,000), and 20 magicians charged $1,000 for a wedding or a corporate holiday party or a fundraiser (totaling $20,000), Thumbtack would tell you the average price of a magician is $156 (320 divided by $50,000 = $156).
Even if every person on the planet looking for a magician requested one through Thumbtack, that average number still doesn't help you.
That's why I'm digging deeper and telling you the real price of a magician for a show-not the average of hundreds of bookings from hundreds of magicians.
Strictly speaking, a "professional" magician is one who earns most of his living from performing magic; but we'll use the "professional" term here to differentiate between a magician and a kid's magician. Just sounds more...professional...than "adult entertainer," I'm sure you'll agree.
It can be confusing trying to get an average number, since the blanket title "magician" covers the close-up magicians (not even remotely famous to the general public) who charge $4,000 or more for a strolling walk-around performance, and the same title includes the kid's birthday party magician performing a $200 half-hour show for a room full of 5-year-olds.
When you're looking for a magician to entertain a sophisticated, discerning adult audience (or just an ordinary adult audience), looking up an "average" cost of hiring a magician on lead generation websites like Thumbtack or Gigmasters can be misleading.
A magician performing high-end close-up magic or walk-around mentalism for a corporate banquet, a wedding reception, or a private party typically charges a fee four to ten times higher than the rate for a kid's magician for a birthday party.

Now consider that there are 2.5 times as many magician requests
for kid's birthday parties as there are for the following non-exhaustive list of general markets that magicians can serve...
- Corporate Banquets

- After Dinner Entertainment
- Wedding Receptions
- Adult Private Parties
- Company Picnics
- Trade shows
- Product Launches
- Sales Meetings
- Graduation parties
- After Prom Entertainment
- Holiday Parties
- Association Events
- Cabarets
- Casinos
- Colleges
- Clubs
- Country Clubs
- Open Houses
...combined.
Each market has different potentials for scalability and each must be approached differently. The needs of each market are different and expectations are different. The challenges and rewards vary for each market.
The 2.5* increases even more
when you include requests
for elementary school assemblies.
The above pie chart shows you the number of requests that filter into those sites. You can see how the "average" will be deflated with such a surplus of cheap, babysitter magicians.
You're looking for the dark blue.
This pie chart is even simpler. When a site like Gigmasters, Gigsalad, or Thumbtack spit out an "average price of a magician," remember that fully 3/4ths of the requests they receive are for all those kid's birthday parties.
Sites like the above will show you a distorted figure like $250 to $350. The distortion arises because the number of requests for kid's magicians performing a 30-minute show for children—more than double the number of requests for adult magicians—pulls down the average.
On the other side of the coin, there are economy magicians who charge $200 per hour for practicing their tricks on your audience. If you're on a tight budget, you may be tempted to hire a gutter magician or a magician who performs kid's tricks and hands out balloon animals (that tend to pop on the drive home).
You may not want such a crackpot magician performing for your distinguished guests. No one except your guests will hold that against you.
When you pay bargain-basement prices, you risk getting bargain-basement entertainment. Or even worse, you hire someone to entertain your prominent guests and receive complaints about "that weirdo magician in every wedding party photo."
When I was a DJ in St Louis, there was a cautionary tale of just such an uncouth wedding DJ--he photobombed as often as he could.
Your event does not center on the entertainment-the entertainment centers on your event.
The success of your event depends on budgeting the necessary funds to hire top-shelf entertainment.
Things to Keep in Mind
As a general rule, you can expect to budget between $10 to $30 per guest.


Some magicians require the balance paid in full 30 days prior to the event to secure the date.
Discounts
It is sometimes possible to get a discounted rate if you book well-enough in advance.


If your event is on a non-peak day (Monday through Thursday). If this applies to your situation, you can use it as a negotiation chip if your budget can't cover the performer's quoted rate. Odds are the magician won't have a booking on a weekday.


Many magicians offer a discount of up to 50% for each additional hour after the first hour.

This is a win/win since you get more amazing magic at a lower price, and from the magician's perspective, most of the cost to him is upfront.
Holding the show date, preparing his props and getting ready for the show, travelling to the venue, not to mention the decade or more of honing his craft—the magician has already invested, so the wise magician should be happy to stay and perform another hour for a discounted price.


If you do intend to negotiate, remember that it is courteous (though apparently not customary) to issue a counter offer rather than simply asking the performer to give you second offer.
Other Factors
Once you have a magician in mind, the rate can vary according to various show factors:
Size of the audience: Just as singing a lullaby to one person is different from singing on stage in front of hundreds, entertaining 5 people versus 500 takes a different skill set.
Some magicians are outstanding on stage but are reduced to tinkertoys for 3 people, and vice versa.
Other magicians are stellar close-up magicians but fall apart on stage.
If your party is very small, such as 10 to 20 people, and if you're fortunate enough to live near one, you might get the chance to snatch a seasoned, professional magician for $500 to $800.


Type of show: Expect a greater investment for a stage show than a walk-around show. Additionally, if all other things are equal, a professional mentalist typically commands a higher price than a professional magician.


Location of the venue: A local magician near you may charge a lower rate than a magician of the same caliber who is two states away.


Duration of performance: Some magicians charge by the hour, other magicians charge a set fee by appearance, and still others have an hourly rate with a base minimum fee such as $750.


The day of the week and the time of the year: The busiest days of the week for magicians are, unsurprisingly, Friday, Saturday, and Sunday.
The busiest months of the year are March and September (for bookings of events--not the event dates).


Miscellaneous factors: Games included, giveaways included, sound system provided, mentalism included, stage show or close-up, age of guests, generic show or customized act, live animals involved, etc.
Better Safe than Sorry
One last cost that is often overlooked is the very small but very real risk of property damage or injury during any performance of entertainment.
Just like anything in life, magic can be tragic.
Some magicians use fire in their effects. Many mentalists, blindfolded, slam their hand down on five inverted lunch bags, avoiding the one lunch bag under which is concealed a spike. Other mentalists-including me a long time ago-drive a car blindfolded (relax, I'm a magician).
Gusts of Gravity
Several years ago, I often had a card selected, signed, returned and shuffled into the deck, then I precariously secured the pack (lost card and all) in a rubber band and threw the pack up at the ceiling.
A gust of gravity would grab the deck and pull it back down (always), and I'd catch it (almost always).
There, nailed into the ceiling, was the signed playing card staring down at everyone like a ghost.
I had performed this trick hundreds of times.
But then one time, there was a 30-degree slant to the ceiling.
The card stuck, but the angular impact dislodged all the playing cards from their rubber band wrap, and they showered down over many spectators. Fortunately, no one was injured by a falling playing card.
In life, accidents indeed happen. Fortunately, in my 18 years of performing professionally, no one has ever been hurt.
Notwithstanding, whatever magician you hire, you want to be sure that the magician has performer's liability insurance. This is specialty insurance that any professional magician who cares about his audience ought to have.
Jon Finch is a professional magician who performs at social and corporate events. One of the most popular magicians in Indianapolis, he travels the country sharing his special brand of magic, mentalism, and comedy with important people like you.